For years, San Vito Lo Capo, thanks to its varied programme of events, has been a perfect destination for a family holiday. The 2023 season is no different: once again this year the town and its picturesque surroundings, where Macari and Castelluzzo villages stand out for their beauty, will be liven up by many sporting, cultural and musical events that will delight all family members. Our facility is designed to make families' stay comfortable, thanks to a convenient parking area, to the rental of trekking equipment, and many other services that will make your holiday in San Vito Lo Capo unforgettable.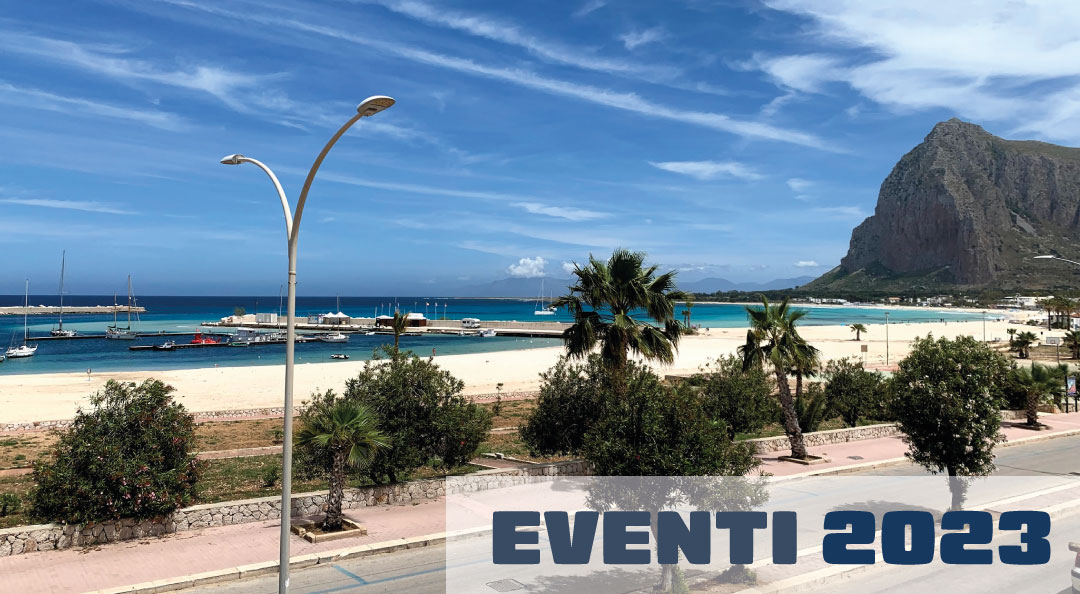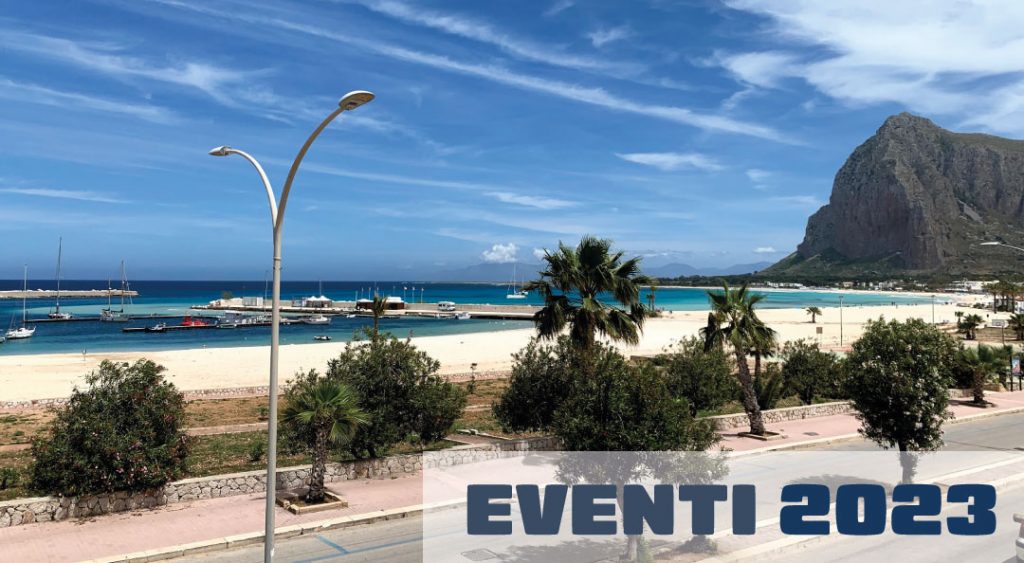 The fascination of kite flying is ageless: adults and children alike are enchanted every year by the thirteenth edition of the "Festival Internazionale degli aquiloni. Emozioni a naso in su" It is also a unique opportunity to learn how to build one, thanks to workshops and laboratories organized by master craftsmen. Three days from 13 to 15 June are dedicated to the traditional feast of San Vito.
The top moment is the evocative historical re-enactment of the landing of town's patron saint, framed by the splendid stretch of coastline that San Vito overlooks.
San Vito Lo Capo also hosts important artistic events. Youngsters will enjoy the performances of stilt-walkers, acrobats and other street artists during the 'San Vito Busker Festival' from 23 to 25 June. Also of great interest is the 'Siciliambiente Film Festival', a film festival that from 17 to 22 July will screen documentaries, short films and animated films with the aim of raising public awareness of the sensitive issue of environmental sustainability.
From July to August, avid readers will be able to gather for the 'Libri, autori e bouganville' review, a truly unique event that transforms the streets of San Vito Lo Capo into a literary salon made unique by the colours and Mediterranean scents of bougainvillea and jasmine. Also starting in July, but lasting until September, the twelve appointments of the 'Colomba Bianca Swing Festival' will be an opportunity to retrace the history of jazz and swing music by attending valuable live concerts.
Sports enthusiasts will be happy to enjoy various activities in nature. Right on the town's seafront, a fitness area will be set up in July and August to keep fit in the company of others just a few steps from the sea, with yoga sessions, bungee dancing, spinning and much more. "Boom Ground Estathé", on the other hand, is an event dedicated to outdoor basketball: from 19 to 21 July it will be a battle to the last basket, with adrenalin-filled 3-on-3 games in a San Vito Lo Capo that will become a real streetball playground for the occasion.
The long Sicilian summer also continues in October and November, with three events dedicated to racing and outdoor disciplines. From 12 to 15 October, the 'Outdoor Fest' will highlight disciplines such as slackline, paragliding, trekking, climbing, mountain biking, kite-surfing, and sup. A unique opportunity, even for children, to practice sports surrounded by nature. In fact, the area around San Vito Lo Capo is rich in nature reserves such as the Zingaro and Monte Cofano and incredible natural attractions such as the Macari cliffs.
From 14 to 15 October, the 'Triathlon Sprint' is a two-day race dedicated, as every year, to the memory of Roberto Miceli. From 2 to 5 November, instead, the 'Ultra Trail' will be held, a sporting event focused on trail running, racing in nature with start and finish in the village.
Sicily, and San Vito Lo Capo is no exception in this, is also a land highly appreciated for its food and wine offerings. A holiday here is an excellent opportunity to get to know the flavours of a tradition famous for combining simple but prized ingredients in recipes with an unmistakable taste. Our idea of self-catering, with fully equipped kitchens inside our flats, you can do your shopping like a local and try your hand at preparing traditional dishes, thus respecting even the youngest's pace!
But there are so many events dedicated to lovers of good food for those spending their holidays in San Vito Lo Capo.
From 26 to 30 July, 'Bagli, Olio e Mare' is an exceptional showcase for the typical products of San Vito Lo Capo and its surroundings, including the tasty Castelluzzo oil. During the event, it will be possible to participate in tastings, but also to attend shows and concerts in the splendid setting of the Bay of Santa Margherita.
The twenty-sixth edition of the 'Cous Cous Fest', the event that before the others has made San Vito Lo Capo one of the tourist destinations par excellence in the Sicilian summer, will be held from 15 to 24 September. Cous cous, a famous dish from the North African tradition that has been absorbed into Trapani cuisine, is an element of union between distant peoples and cultures. Many chefs from all over the world will compete to elect the best cous cous of 2023. In addition to tastings and cooking shows, the festival will host many Italian and foreign artists on its stage.
"Finally, 'Tempu Ri Capuna' is an event dedicated to the capon (or lampuga), one of the characteristic fish of San Vito Lo Capo sea, as well as an ingredient used in many typical recipes. From 12 to 15 October, it will be possible to taste it, but also to learn about the culture of the local fishermen, participating in boat trips and chatting with them about the art of fishing. A real festival to re-appropriate traditions, enlivened by concerts and shows.